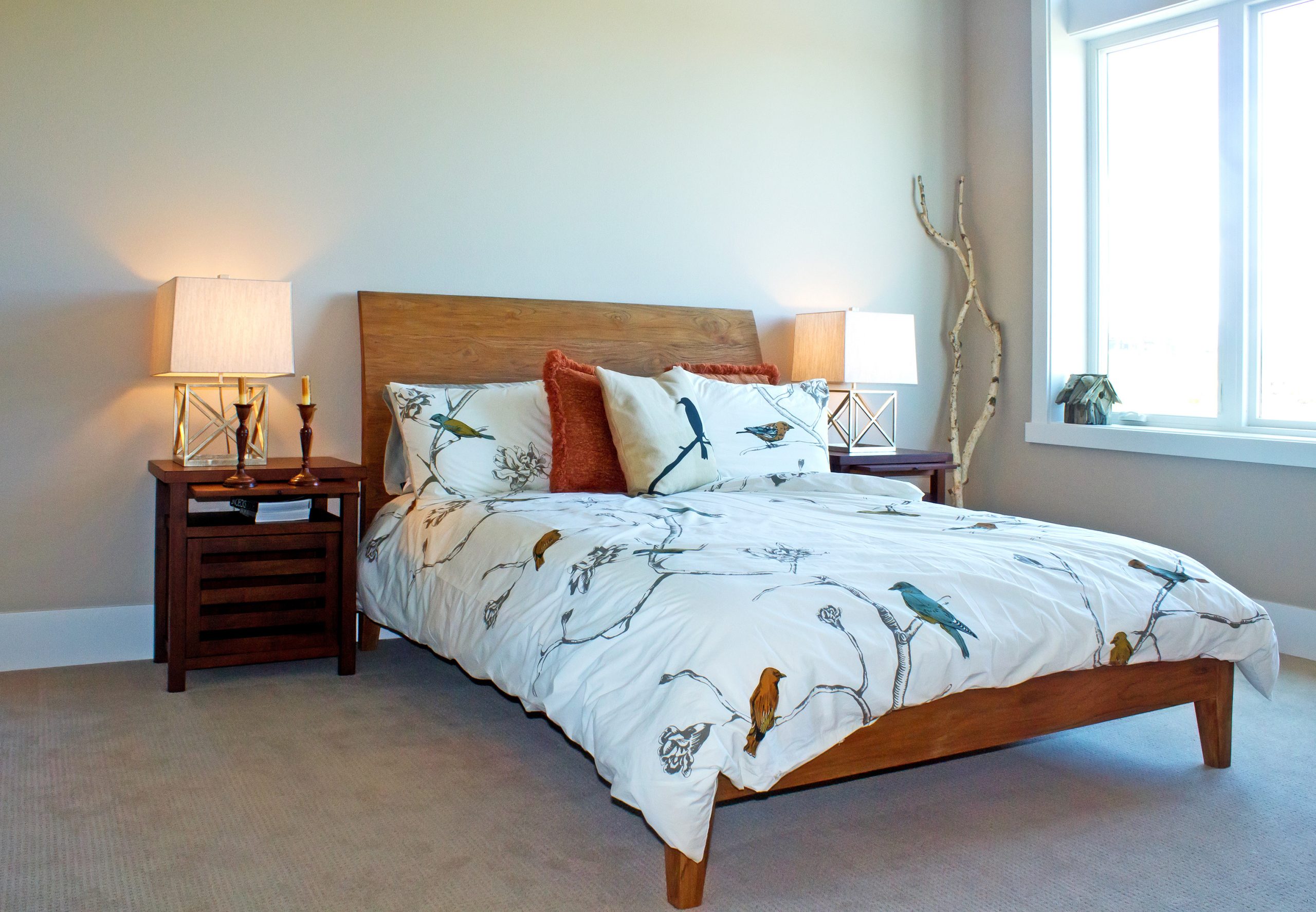 A bedroom should have more than just a bed and mattress. According to Statista, bedroom furniture sales in 2021 generated $127 billion in revenue. Here are some of the most common pieces of bedroom furniture you can purchase for your bedroom.
1. Bedside Tables
Bedside tables are small tables that sit next to your bed and are ideal for placing an alarm clock, a lamp, or other bedroom essentials you may need while in bed. Some bedside tables also have drawers, which can be perfect for storing things such as extra blankets, reading material, glasses, or your phone.
2. Dressers
Dressers are ideal for storing linens, clothes, and other items you need to organize in your bedroom. They come in various styles and sizes, so you're sure to find one that fits your needs and preferences. You can purchase a dresser with a mirror, which is helpful when getting ready for the day.
3. Armoires
Armoires are similar to dressers in that they usually store clothes. However, armoires tend to be larger, with a more formal appearance than dressers. They typically have doors that close up to hide your clothing, making them perfect for those who prefer their bedrooms to stay neat and tidy.
4. Chest of Drawers
Chests of drawers are another type of essential bedroom furniture you may need for your bedroom. They provide storage for clothing and items and can help you to organize and tidy your bedroom. There are various styles and designs to choose from when it comes to a chest of drawers, so you can find one at the best furniture outlet near you that suits your needs and taste.
5. Vanity Dresser
Vanity dressers are a type of bedroom furniture usually used to store jewelry, makeup products, and other personal items. You can use it to get ready for the day, and it often comes with the combination of a mirror, which is helpful when applying makeup or doing your hair. They come in different sizes and designs, so you will surely find one at your best furniture outlet that matches your bedroom's size and needs.
There are many other pieces of furniture your bedroom needs besides a bed and a mattress, as outlined above. Contact us today if you want the best furniture outlet to purchase quality furniture for your bedroom. We'll make sure to provide you with quality products and ensure they match your preferences.