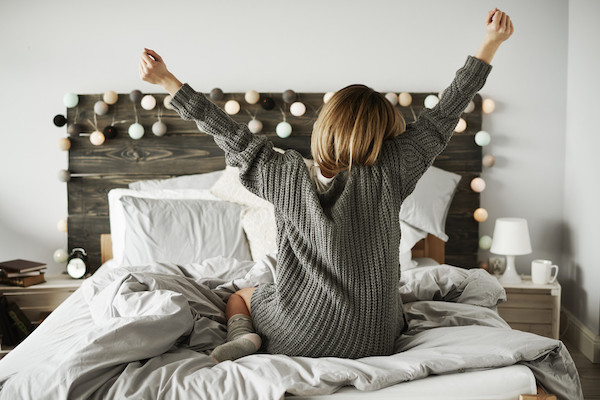 Are you looking to refresh your bedroom but don't know where to start? Here are five trends for 2021 that could make your bedroom the space you've always wanted to rest your head.
Maximalist Vibes
Gone are the days when our bedrooms were supposed to be neutral spaces filled with completely calm vibes. Today's homeowners are embracing the maximalist trend that has been so popular with commercial spaces in recent years. The incarnation of the maximalist trend in the bedroom includes walls covered with statement wallpaper, finishes such as polished plaster or galleries of images in ornate frames. On the bed, this trend could mean bold and colorful fabrics for linens and on the floor, it could be rich and vibrant rugs adding texture to the space.
To remake your bedroom in the maximalist style, try hunting through the best furniture outlet you can find for objects and accessories with bold patterns or bright colors to spring your space to life.
Beds that Make a Statement
We want bedrooms to be the coziest space because it's where we sleep — that's why it makes sense that when you redecorate you'll choose the best bed possible. For many, this means the bed will dominate the room, and that's okay. When you're visiting a furniture store or the best furniture outlet, to find the perfect bed, make sure you have the right measurements for your room. You'll want a bed the right size, so it's the centerpiece of the space, but you need to make sure it'll fit. For example, the standard queen bed dimensions are 60 inches by 80 inches.
If you don't want a dominating bed in size, try looking for an elaborate headboard instead. Today's headboards come in a range of materials, colors, and styles. Be on the lookout for one that anchors your room or serves as a kind of centerpiece of the space.
Make Your Environment … Environmental!
If you're looking to make your room a little more inviting, try bringing the outdoors, in. This doesn't always mean live plants. Instead, it could be by incorporating floral into your decorating. At your best furniture outlet, hunt for floral in your linens, in wallpaper or in artwork. If you prefer the live thing, however, this can be achieved by how you frame your room with the windows and how much light you allow streaming in.