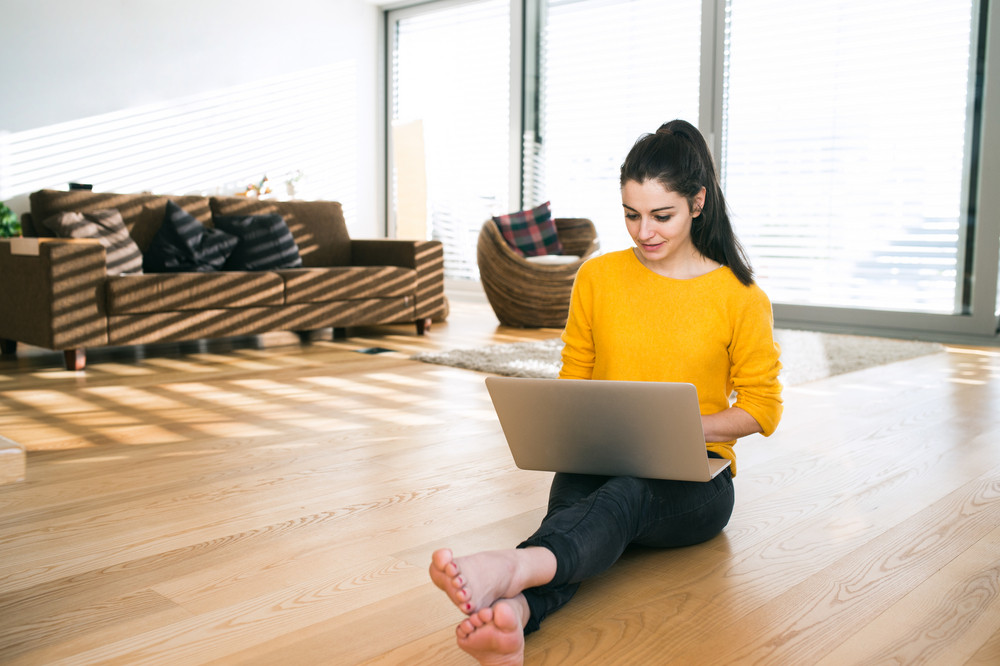 The living room is a space at home where you relax, entertain, read, watch TV, and engage in hobbies. In 2021, interior design trends have focused more on making your apartment, condo, or home more comfortable and visually pleasing. Living room furniture design trends include comfortable furniture, using natural fabrics and materials, adding travel collectibles, paintings and prints, bright colors, and patterned wallpaper. Home Stratosphere, an award-winning home and garden site, says that 29% of homes are decorated in contemporary style. Below we give you some tips on decorating your living room for 2021.
Comfortable and Multipurpose Furniture
Comfortable furniture that serves more than one purpose will be a popular choice in the contemporary living room. A comfortable sofa that converts into a couch for overnight guests is multi-functional. You should look for tables that can be expanded and put away to create space in the living room. A modular sofa that has pieces you can rearrange will give you the ability to use the living room for many purposes. Rolling carts can be pushed into a corner and used when needed. Discount furniture stores sell many multipurpose pieces of furniture at reasonable prices for your living room.
Introducing Natural Materials
Natural materials are replacing plastic and synthetics in living room design. Living rooms have wood paneling and floors, natural wood furniture, and sofas made of cotton, linen, natural latex, hemp wool, and leather. Adding a piece of furniture made of rattan from the palm tree or wicker promotes a casual natural look. Sheer drapes on the windows allow natural light to come into the room and brighten it up. Popular houseplants for the living room are the snake plant, peace lily, spider plant, ivy, and cactus. You can place plants on open wood shelves, in-plant holder stands, and on special tables to create a homey look.
Adding Travel Collectibles to the Room
With the travel restrictions over the last year, decorating your living room with travel decor and collectibles is trendy. You can buy artwork or photos of an exotic region and hang them on the wall. Decorate your shelves with items you purchased on a past trip. Travel decor items can be bells, ceramics, antique toys, pillows, blankets, hats, rugs, quilts, art, maps, and books. You can frame some photos of your trip and create a collage to hang. Travel decor adds an exotic element to the room and discount furniture stores sell many quality travel decor pieces to add to the living room.
Large Scale Painting or Prints
Large-scale art and prints on the wall are back. The framed piece is hung over the sofa to make it the focal point of the room. Photographs can be blown up into large prints framed and hung on the walls. You can buy botanical prints, vintage posters, famous paintings that have been made into prints, or abstract paintings. The pieces you select should reflect your interests and tastes and say something about you.
Brighter Colors and Patterned Wallpaper
Comforting and warm colors will be the trend for painting the living room walls this year. Colors that soothe and brighten the room and make you feel comfortable are trendy. Some popular colors are teal, beige, light pink, yellow, and green. Splashes of bright color can be added to the room with lamps, pillows, furniture, and rugs. Wallpaper has come back and popular designs are floral, botanical patterns, and chintz.
All these elements add a fresh look to your living room and a contemporary design. You can find many trendy contemporary furniture and accessories for your living room in discount furniture stores.