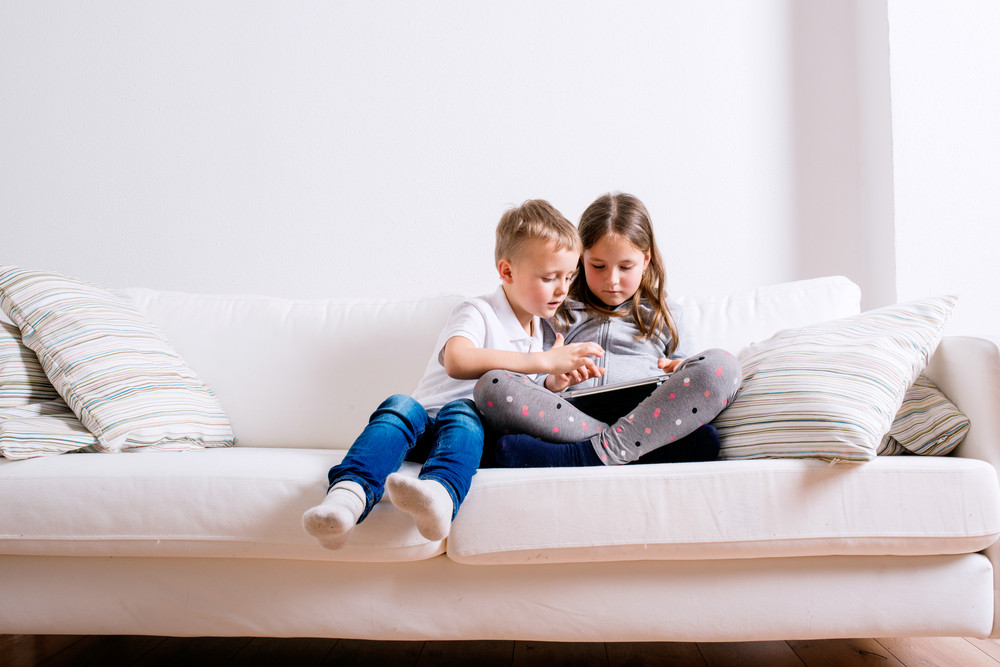 The average lifespan of a sofa, if you purchase it today, is about seven to 15 years, and if your current sofa is between these ages, you may want to start looking for signs that it's time to upgrade. When it comes to furniture, you want to make sure it is comfy and still looks nice. Here are five of the most common signs that your sofa is begging for retirement.
1. Creaking When You Sit
If your current sofa is creaking more than your knees after a long workout every time you sit down, it may be time to consider replacing it. Creaking, popping, and cracking are all signs that there is structural damage and it's not going to last much longer. Unless your current sofa is a valuable antique, it's probably best to replace the whole thing instead of looking into repairs.
2. Sagging That Won't Straighten Out
Sagging cushions aren't a sign that your couch is accommodating your favorite seating position, it's actually a sign that it has outlived its usefulness. When sitting down, the cushions are worn and unable to provide the proper support that you need, so it's best to look at replacing it instead of trying to fluff up the old cushions.
3. A Funky Smell
All sorts of furniture can absorb all kinds of scents, from spilled drinks and food to pet accidents and sweat. After a while, this all contributes to giving your couch a lasting funky smell that no amount of cleaning will help get rid of. At this point, deodorizers can only do so much and it's best to just replace the whole thing and start over.
4. Stains and Wear
Things are going to get spilled on your couch, and if you have children or pets, the stains will just keep on coming. Between messes and frequent use, your upholstery can get worn down, and while you can reupholster it, unless the couch is valuable, replacing it is usually your best bet.
5. It's Too Big (or Small)
Situations change and sometimes your old sofa just can't keep up. If you move to a smaller place, your current sofa may be too big and bulky to fit comfortably in your new home. Similarly, if you have a growing family, it may end up being too small to comfortably hold everyone for movie night. If the size is the problem, your best bet is to replace it with one that better suits your needs.
Your couch is one of the most used pieces of furniture in your home, and while you may be fond of it, sometimes it's time to say goodbye. If you've noticed any of these five signs on your current sofa, consider replacing it soon so that you can increase your comfort and improve the look of your living space.